Register Here.
Downloadable Form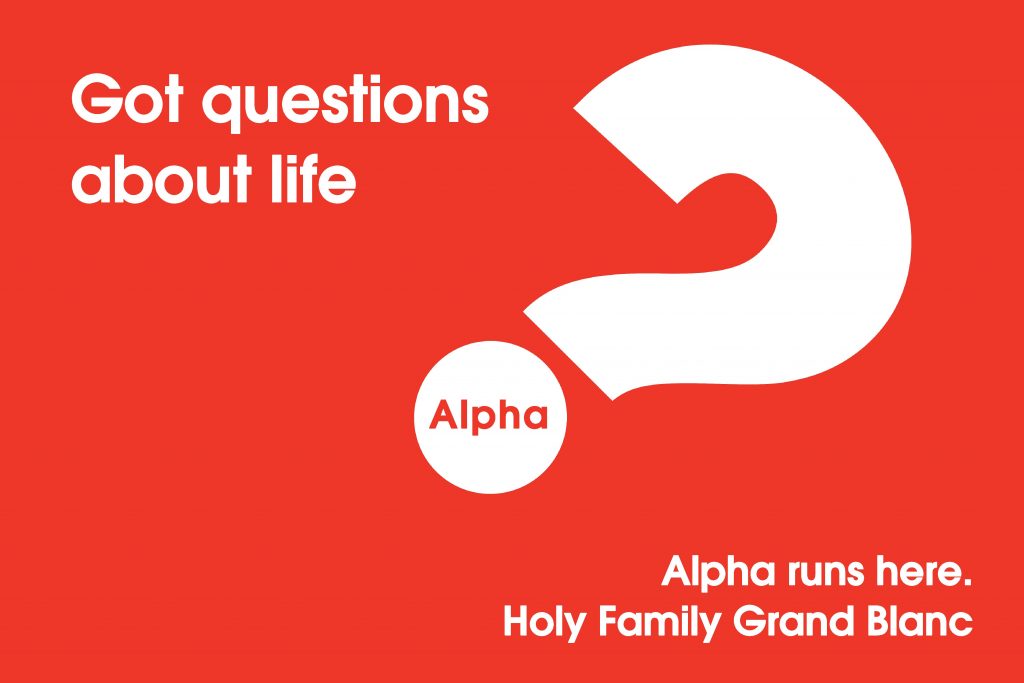 Alpha gives guests a relaxed and low-key opportunity to explore the meaning of life. Each session includes a meal, a short DVD presentation and then time for discussion in a friendly small group.
Alpha offers something for everyone! It is intended for those wanting to grow in understanding and faith, for those who are new to the Christian faith, for those wanting to investigate the Christian faith, and for those who have given up on church.
Know someone who might benefit from Alpha?… invite them, and come with them!
What did participants like best about Alpha at Holy Family last session?
"The whole experience gave me a better awareness of God's presence in my life."
"What a wonderful experience this has been. I came to the first session reluctantly and returned for all of the others because it was so awesome! My faith increased, and I really felt the Holy Spirit working in my life."
"Most positive, informative, and spiritual experience I have ever had. It has changed my life, helped build my relationship with God."
"It was a good way to connect with others."
"I found the table discussions interesting because everyone has something to bring to the table."
"I was apprehensive about Alpha at first; however, the laid-back atmosphere made it really enjoyable."
Watch the trailer below…
#TryAlpha