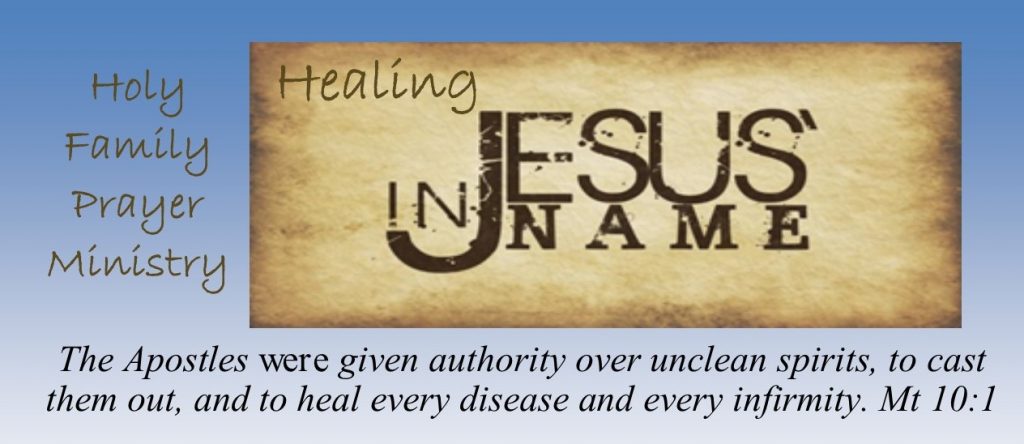 Do you have physical, emotional, spiritual hurts?
Would you like prayer for healing?
Our goal is to connect you with Jesus and allow Him to lead you into healing, freedom, and wholeness.
Prayer ministers in this ministry are not therapists or counselors, simply people who have received healing graces themselves and have been trained how to pray with others for healing.
Prayers for physical healing are offered after Masses on the first weekend of the month – or by appointment. Inner healing prayer sessions are by appointment only.
To make an appointment: Contact Dcn. Larry & Linda Blondin at lblondin@hfgb.org or (810) 694-4891 ext. 2254