Walking with Purpose
Thursdays, September 19th – November 17th
9 – 11 am
St. Joseph Center
or
7 – 8:30 pm
via Zoom
Walking with Purpose is a Catholic Bible study for women that aims to bring women to a deeper personal relationship with Christ. Through personal study and small group discussions, the group helps to link our everyday challenges with solutions given to us through the teachings of Christ and the Catholic Church.
Ordering Your Priorities
Ordering Your Priorities: Building a Life Well Lived is an immensely practical Bible study that will help you put the most important things first. We'll begin by paying attention to the One who made us, because He can best tell us what we need for our lives to run well.

For more information, contact: Vikki Lasota at vlasota@msn.com or 248-653-2117. Kristin Smith at kristinsmith265@gmail.com.
The Daniel Plan
Thursdays, September 19th – November 17th
9 – 11 am
St. Joseph Center
The Daniel Plan – 40 Days to a Healthier Life
is a groundbreaking approach to achieving a healthy lifestyle that is both transformational and sustainable. The Daniel Plan is centered on five essentials that will guarantee your success:
faith, food, fitness, focus, and friends.
This is not a diet but a journey in deepening our relationship to God through our health, bodies, and everyday choices.
Questions? Please contact: Christine at chwig@comcast.net or 810-875-6393
Gail at 810-730-2576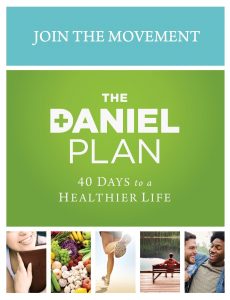 Women's Gospel Reflection
Thursdays at 9 – 11 a.m.
St. Joseph Center
Would you like to strengthen your relationship with Jesus Christ?
Would you like to learn how to apply the wisdom of Jesus to your everyday life?
Gospel Reflection is a Bible study focusing on the upcoming Sunday's Gospel reading. All are welcome to join Thursday morning to read the upcoming Sunday Gospel together in a casual environment.
No need to sign up or commit. The Gospel is new each week, so you can drop in any time. Come when you can, come as you are, and do not worry when you cannot. There is no preparation necessary. Just bring yourself and grab a tea or coffee and listen to and reflect upon this Sunday's Gospel.
For more information contact, Cathy Szczerba at 810-656-7752.
The "reflection" portion of our meetings is guided by, The Better Part, A Christ-Centered Resource for Personal Prayer, by Fr. John Bartunek.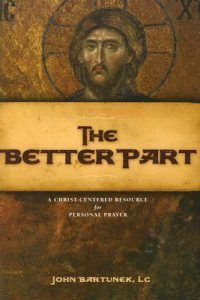 "The book we use helps us to discover new things about the gospel and how we can apply it in our lives! I hate to miss a week, but if I do miss, there is no pressure or guilt in missing. Come as you are! "
Meals for Moms
This is a wonderful ministry to support new moms and families by providing meals in the first few weeks after bringing your baby home. Our team sets up a schedule for meals, usually 3 weeks of Tuesdays and Thursdays. Our volunteers sign up for a day that suits their schedule and will bring your meal in a disposable container (no need to wash and return dishes).
To participate, expectant families can contact either Elizabeth or Vicky during pregnancy so we can set up the meal schedule. Anyone wanting to help provide meals for our new moms can also contact us to volunteer. We look forward to hearing from you!
Elizabeth Petrides 810-265-4189
Vicky Tomascycki 715-927-1970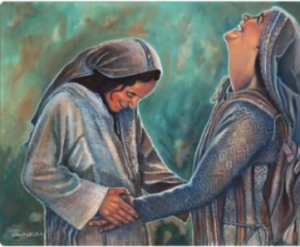 Advent by Candlelight