Religious Education Classes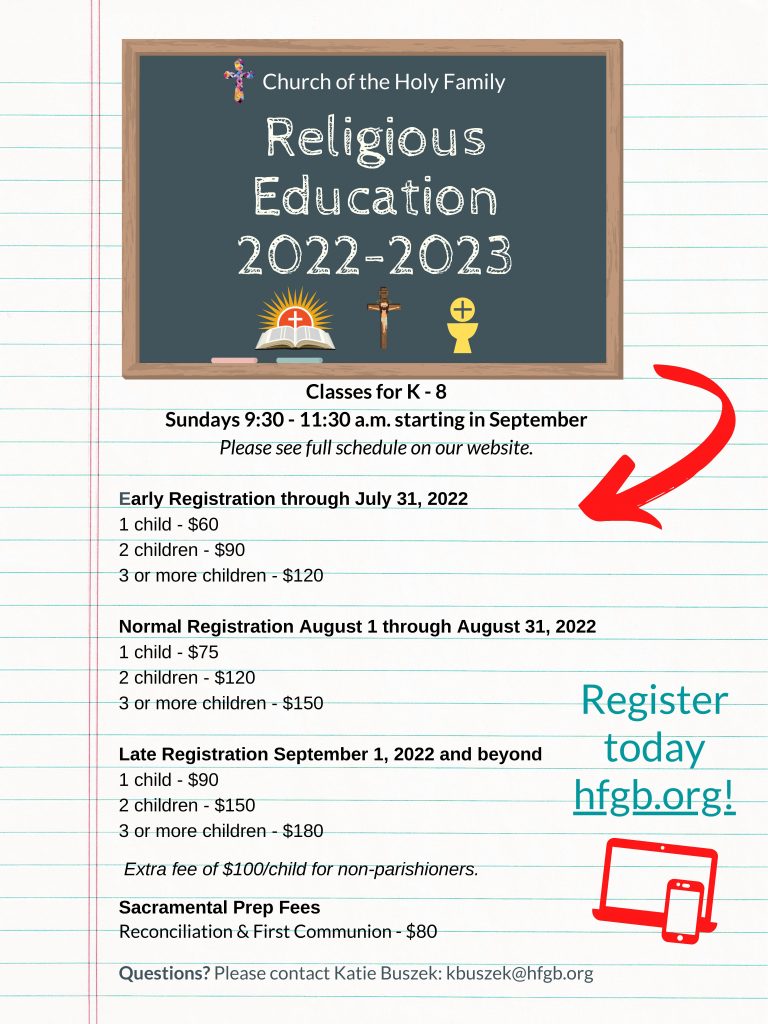 For questions or more information, please contact Katie Church at kchurch@hfgb.org or 810-694-4891 ext. 2151.
Vacation Bible School 2022
Vacation Bible School 2022

Thank you to all students, both high school and middle school, who volunteered to participate in VBS this summer as helpers and teachers. However, we regret to announce the Holy Family Summer 2022 Vacation Bible School is canceled due to a lack of adult volunteers.
To ensure the safety and success of this event, we must fill adult volunteer positions but have been unable to do so over the last two months. We apologize for the disappointment and inconvenience this will cause, and hope we are able to pursue this program again next summer.
Thank you for your continued prayers and support of our parish.