Vacation Bible School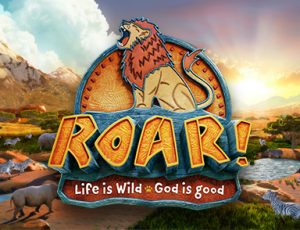 June 24th – 28th
9 a.m. – Noon
4 Year Old (Must be 4 before June 1st) – Finishing Grade 4
Registration Closed.
Suggested donation $20/child. Click the drop down menu and select "Vacation Bible School"
Children's Liturgy of the Word
Sunday during 10:00 a.m. Mass
Children preschool through 2nd grade wishing to participate in the Children's Liturgy of the Word will be dismissed for the gospel during the 10:00 am Mass. Children will be dismissed by the Celebrant and we will go with the leader over to the school for the Liturgy and return to the church just before offertory.
Religious Education Classes
Grades K – 6
Sunday 11:30 a.m. – 12:45 p.m.
Grades 7 – 8
Sunday 6:00 — 8:00 p.m.
Mission Makeover 2019 Edition
July 8th – 12th
What is Mission Makeover?
It's a summer program for middle school students, those who just completed 6th, 7th, and 8th grade, as well as high school students, to be involved in mission work locally. This week will provide students with the opportunity to serve others both in our parish and the local community. Some of our worksites include Catholic Charities, North End Soup Kitchen, American House, our parish grounds and at various homes. This year we will be building a wheel chair ramp for a young lady. The week will also include tons of fun with various evening activities and a fun day at a water park. Our day begins at 8 a.m. and concludes at 8 p.m. Please note that we can accommodate all sports schedules! If you have any questions, please call Jan at 810-694-9072, ext.2151.
Registration forms are available in the parish office or school lobby.
Mission Makeover Parent Informational Meeting Sunday, May 12th, after the 10:00 Mass. Please meet in the school lobby and members of the mission team will be available to answer any questions you may have. Registration packets will also be available.
Once again we are looking for volunteers to help us. There are a variety of things you can do such as:
• work the sign-in desk
• help with food prep
• chaperone a group of students at worksites
• help with evening activities
If you are interested in helping, please call Jan Gravel at 810-694-9072, ext. 2151.