Religious Education Classes
2020-2021 Religious Education Classes will be virtual this year. We will be providing all needed materials, textbooks as well as virtual support for families. More information will be provided in the coming weeks. Registration is now closed. For questions or more information, please contact Katie Church at kchurch@hfgb.org or 810-694-4891 ext. 2151.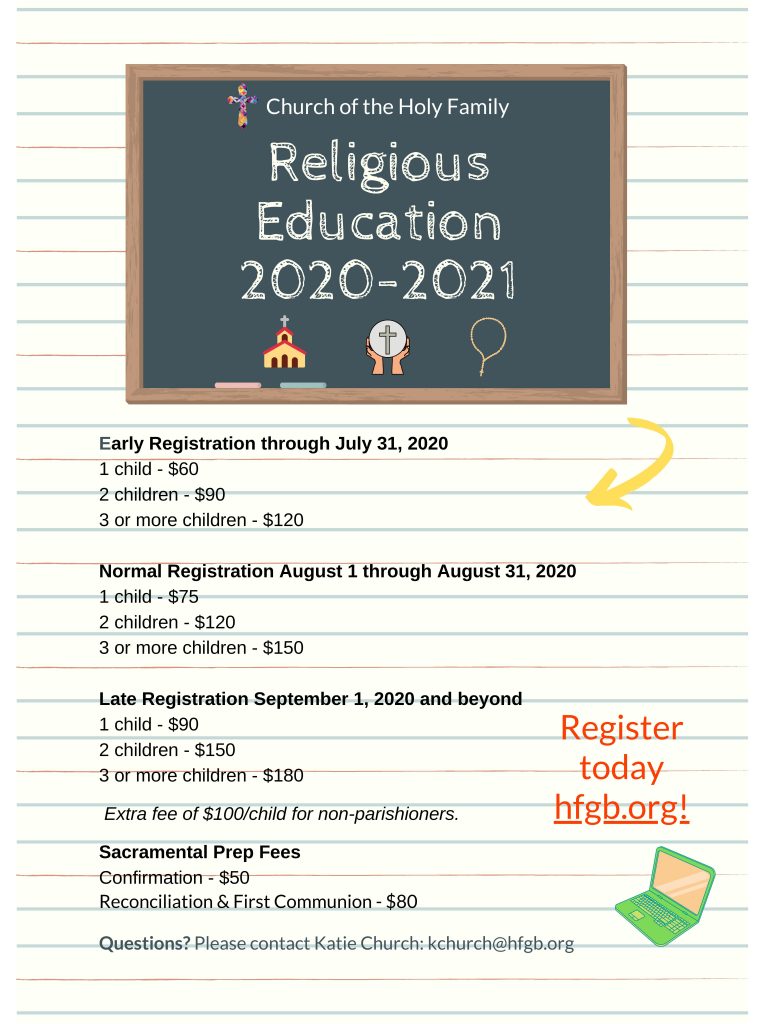 Vacation Bible School 2020
VBS 2020 has been cancelled for this summer We are, however, looking forward to returning for Summer 2021!