---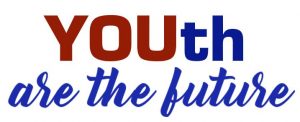 Are you a high schooler? Do you have questions about life? Want to meet up and have fun with people your age? Come to our meetings on Sundays from 6-8! Holy Family youth group (called Impact) is the perfect opportunity to ask those big questions, have fun, and grow in the ways the Lord wants you to grow. Beginning Sunday September 9th we will be meeting from 6 to 8pm for dinner, fellowship, and an encounter with Christ. Impact meets in the St. Joseph Center.
Call Erin at (810) 694-4891 ext. 213 or email at ecummings@hfgb.org with any questions.
Upcoming Events
February 24th – Bowling Field Trip
March 1st to March 3rd – The Mission: Retreat in Wixom
March 10th – Meeting
March 17th – Meeting
March 24th – Meeting
June 23rd to 29th – DYLC
July 28th to August 3rd – Cincinnati Mission Trip
We are super happy to announce that we will be running a six week Walking with Purpose study for high school girls! Beginning this March 4th and ending April 8th we will be meeting each Monday night from 6-7pm. Sign up here so we know who's coming- there is limited space!

Cool Links
Good Reads:

Great Vids:

Young Ladies:

Young Men:

Forms: